< Back to Announcements
Announcement
Virgin Media Television partners with Electric Ireland and Pieta House for the 2023 Darkness into Light event this May
31st March, 2023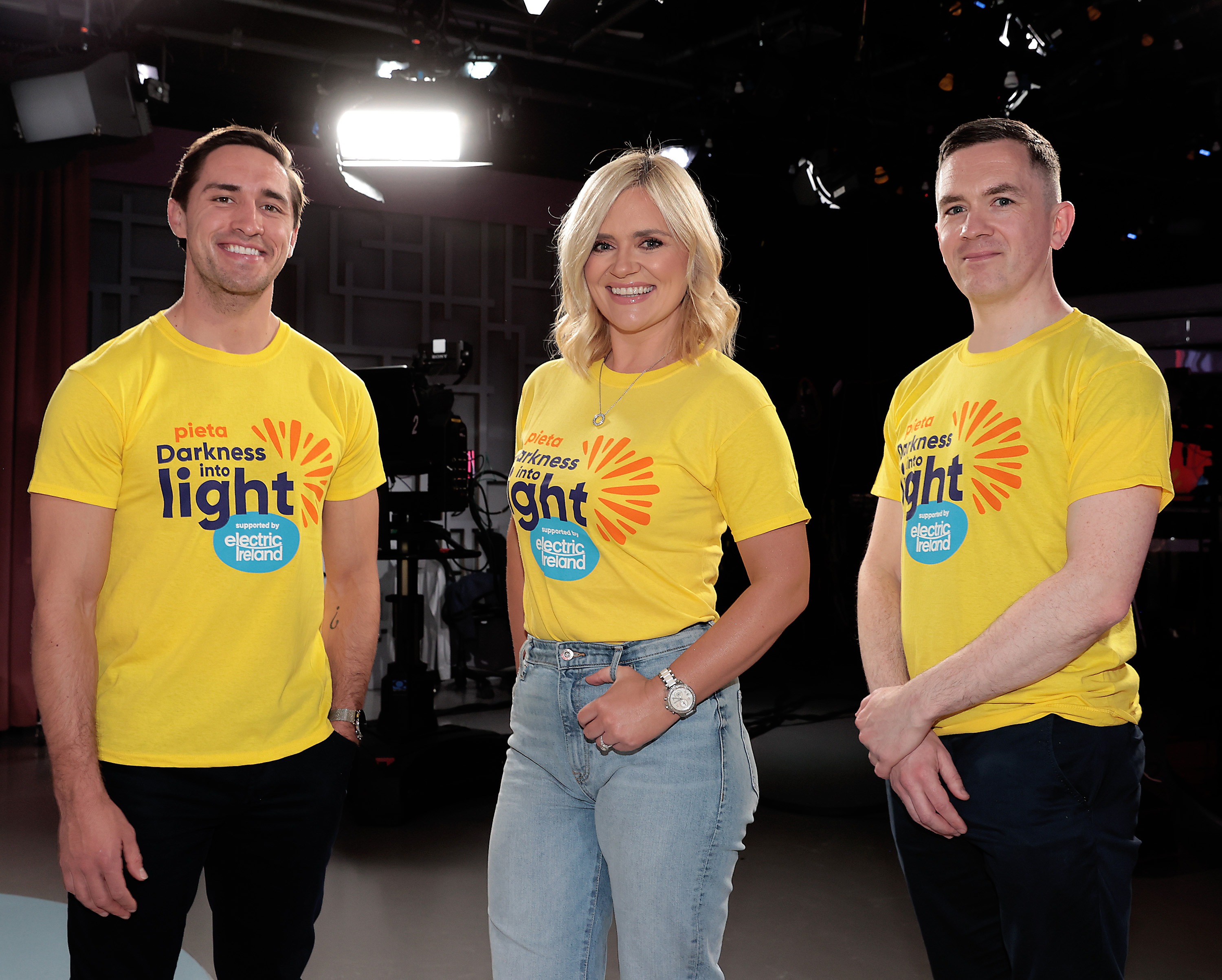 Virgin Media Television has today announced that it will partner with Electric Ireland and Pieta for the 2023 Darkness into Light campaign.
Darkness Into Light, the annual fundraising event organised by Pieta & supported by Electric Ireland, is taking place on Saturday May 6th, 2023, and will see more than 100,000 people across 200 locations come together for the most important sunrise of the year. Each year the walk provides an opportunity for communities to come together and to bring hope to people who have been impacted by suicide.
Launched today by presenters Jennifer Zamparelli and Greg O'Shea, and proudly supported by Electric Ireland, organisers are welcoming everyone to join the event and raise vital funds for Pieta's lifesaving services.
In 2022 alone, Pieta delivered over 50,000 hours of free, one-to-one therapy, and helped over 6,500 clients nationwide. The 24/7 crisis helpline received almost 100,000 calls and texts and supported close to 700 households bereaved by suicide. Almost 35% of clients presenting to Pieta in 2022 were aged between 18-35 years and a further 36% of clients in the same year were under 18.
The partnership sees Virgin Media Television use a multi-platform approach using in show content with key stakeholders and brand ambassadors as well as sponsorship takeovers, addressable Adsmart and digital opportunities. Sarah Sharkey, Head of Sponsorship, Electric Ireland said: "Electric Ireland has sponsored Darkness into Light since 2013 and each year we work with Pieta to create a marketing and fundraising campaign to promote awareness of this unique event. This year, with the addition of our Virgin Media Television partnership, we want to encourage as many people as possible to participate and donate much needed funds to Pieta. We look forward to collaborating with the team at Virgin Media Television and want to thank them for their support."
Tara Moran, Head of Sales, Virgin Media Television said: "Darkness into Light is a truly incredible event and Virgin media television are delighted to be an official partner of this year. We look forward to bringing the collaboration to life across our suite of daytime shows and social platforms and to also having our teams there on the night to partake themselves, ensuring we are supporting this partnership at every turn".
Lloyd Murphy, Client Solutions Manager, Virgin Media Television added: "At Virgin Media Television, we are thrilled to announce our partnership with Darkness into Light and Electric Ireland. This is an incredibly important campaign, and we are excited to be able to support it in a significant way. We are delighted to have the opportunity to bring this partnership to life across all Virgin Media Television platforms over the coming weeks. Our focus this year is to drive donations for Pieta and increase people's understanding of the purpose of the event. We are committed to working closely with all teams involved to ensure we achieve these goals."