< Back to Opportunities
Opportunity
Can We Pull You For A Chat? Love Island Summer is Available for Sponsorship
22nd March, 2023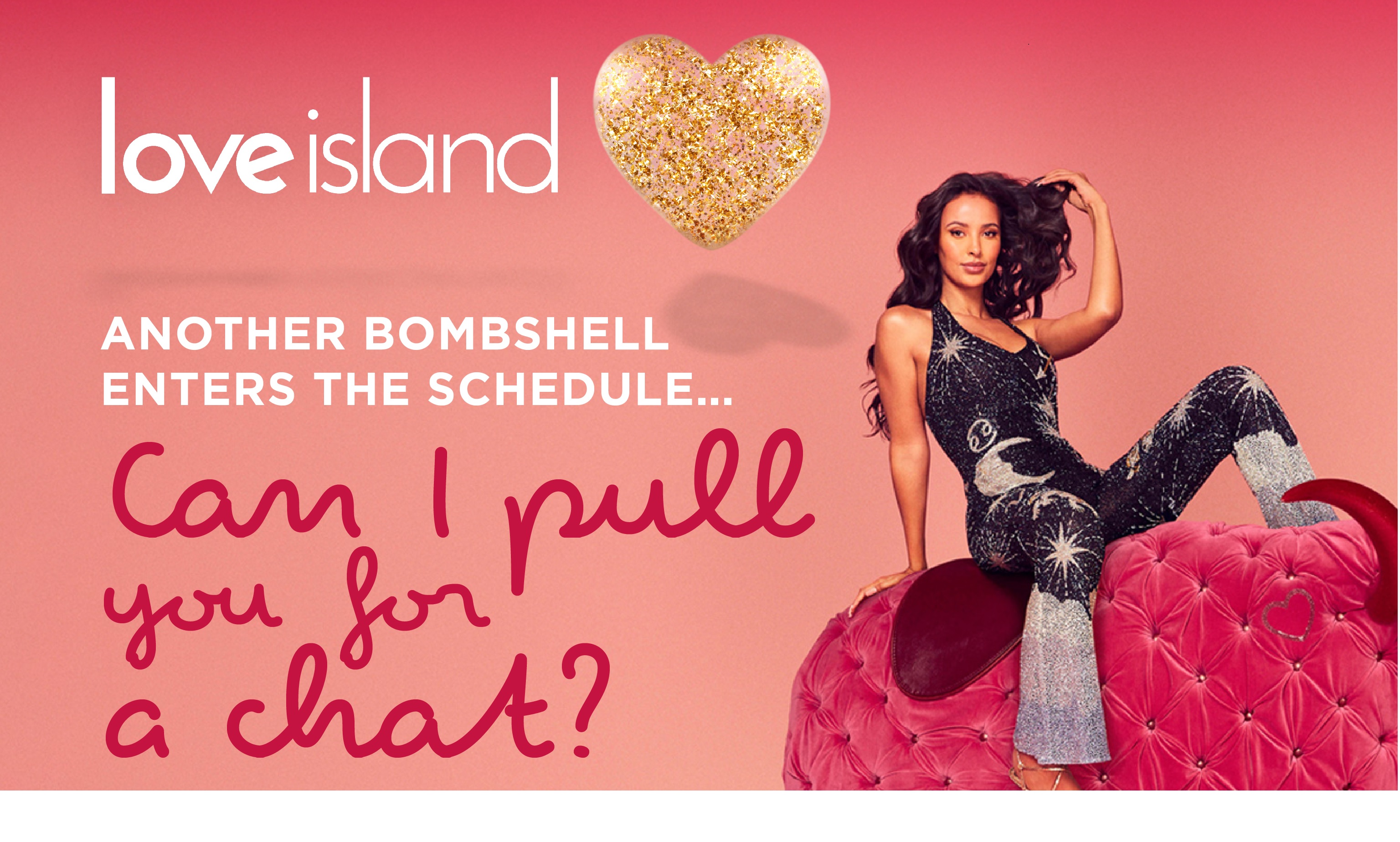 Fancing coupling up with VMTV this Summer? We have a head turning sponsorship opportunity available.
Love Island returns to Virgin Media Television this June for a brand new summer series, as more singletons event the villa in search on love.
Title Sponsorship of Love Island Season 10 on Virgin Media Television - €550,000
What else are we including in the package
Sponsorship of Love Island Season 10 and Love Island Aftersun
Co-branding at VMTV's Love Island Launch Party plus tickets for guests to attend*
A competition to run in the opening week of Love Island (ex. prize)
Bespoke Social Media Package
Sponsorship of Love Island coverage on Ireland AM
Some key stats from the 2022 summer series -
2.2 million Individual viewers tuned in to Love Island Summer S8, reaching 49% of TV population.
Over 875,000 individuals tuned in weekly – 20% of TV population with the main show averaging at 246k with 20% Share for Individuals.
The series had more than 50% share of viewing for Ads 25-44 and Ads 18-24 and Ads ABC1 profiling at 50%.
Over half of the TV population was reached for Women 15-34, Women 25-44, Ads ABC1, Hskprs, and Hw+ch .
Record breaking 15 million streams delivered across all streaming platforms.
Virgin Media One was the No1 channel in Ireland for Ads 15-34 for duration of the series.
For more infmation email - ClientSolutions@VirginMedia.ie
*The launch party element included in the package is co-sponsorship of our current plans. If a client wants to go bigger, we can lwork together on opportunities to elevate the event, but we are open to discussion on this.