Christmas Cookies
Wed, 5 December 2018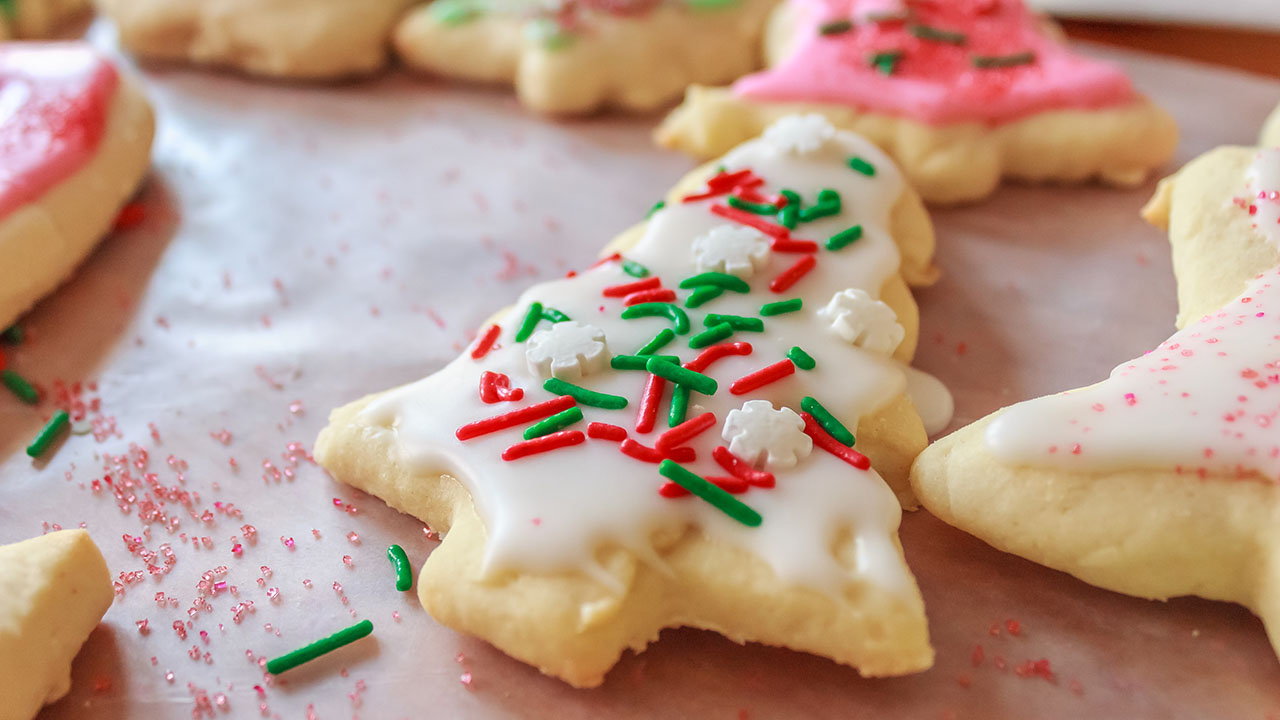 Our Christmas Baking continues today with the Queen of Baking herself, Catherine Leyden.
Ingredients
600g/1lb 6oz Odlums Cream Plain Flour
300g/11oz Butter (room temperature)
300g/11oz Shamrock Golden Caster Sugar
2 medium Eggs (beaten)
1 Teaspoon Goodall's Vanilla Essence
Instant Royal Icing
Coloured Writing Icing
Silver/Gold Christmas Balls (optional)
Christmas Cutters Stars, Trees, Snowmen etc.
Method:
1. Preheat oven to 180°C/350°F/Gas 4. Lightly grease large flat baking trays.
2. Beat the butter and sugar together until light and creamy. Add the eggs and vanilla essence and mix well.
3. Gradually add the flour and mix until dough is formed. Divide into 2 balls, wrap and chill for 1 hour.
4. Roll the dough out on a lightly floured board to a thickness of 3-4mm. Cut with cutters of choice. Dip the cutters into flour before each use.
5. Arrange cookies on prepared tins/trays and bake in a central oven position for about 12 minutes or until firm and golden brown. Leave to cool for 10 minutes then transfer to wire tray to cool.
6. When cold decorate as you choose!
To Make Cookie Christmas Tree:
1. Using a selection of varying sized star cutters, cut two of each size.
2. When cold, cover each star with royal icing.
3. Place a Christmas Ball on the point of each star.
4. Starting with the largest star, arrange the cookies one on top of the other to form a tree.