Coffee and walnut tray bake
Wed, 3 October 2018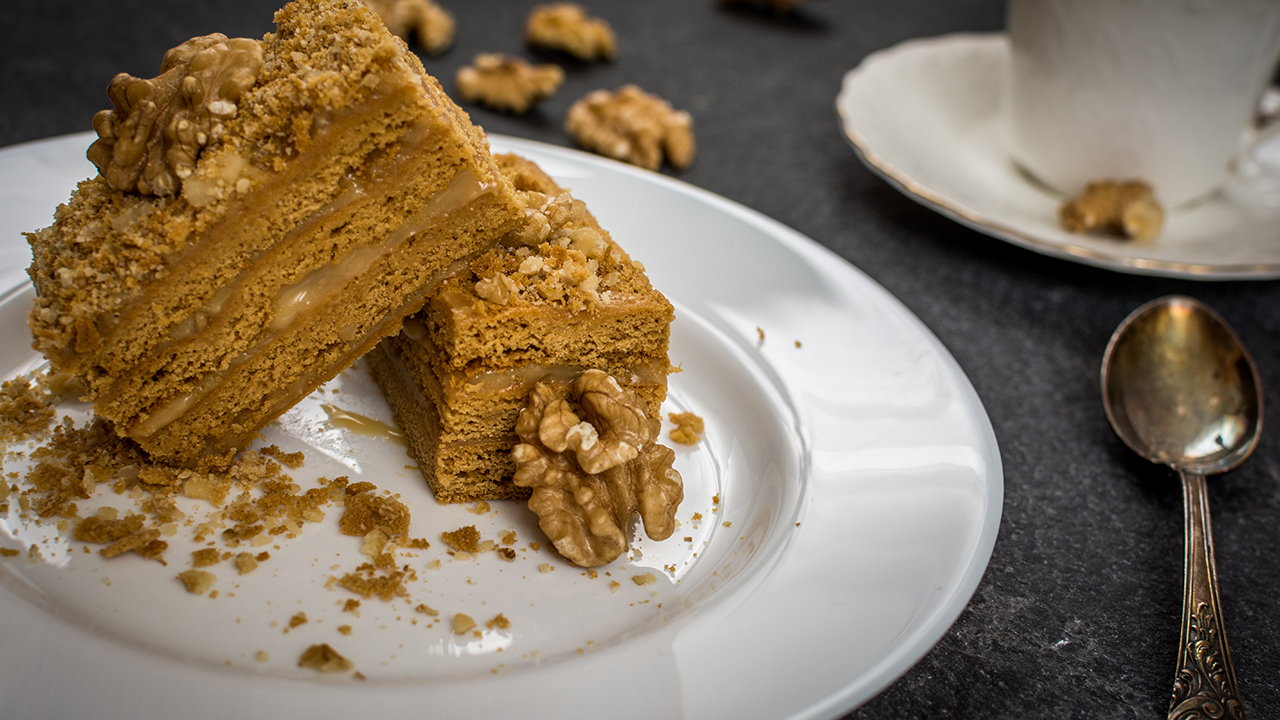 Catherine was in the kitchen to whip up this delicious treat.
Ingredients
300g/11oz Odlums Self Raising Flour
1 level teaspoon Odlums Baking Powder
225g/8oz Butter or Margarine, softened
225g/8oz Shamrock Golden Caster Sugar
4 Eggs
3 teaspoons Instant Coffee dissolved in 2 tablespoons Hot Water
80g packet Shamrock Chopped Walnuts
For the icing:
50g/2oz Butter, melted
2 teaspoons Instant Coffee dissolved in 2 tablespoons Hot Water
225g/8oz Icing Sugar
Shamrock Walnut Halves
Method
Preheat the oven to 180°C/350°F/Gas 4. Grease a 30cm x 23cm (12in x 9in) baking tray or roasting tin then line the base with baking parchment.
Measure all the cake ingredients into a large bowl and beat until well blended. Turn the mixture into the prepared tin and level the top.
Bake in the preheated oven for about 35-40 minutes or until the cake has shrunk from the sides of the tin and springs back when pressed in the centre with your fingertips. Leave to cool in the tin.
To make the icing, beat together the butter with the icing sugar, milk and coffee essence. Spread evenly over the cold cake using a palette knife, then decorate with the walnut halves and cut into 21 pieces.
Note:
Instant coffee granules can be used instead of Irel or Camp Coffee Essence. Simply mix 2 teaspoons instant coffee granules with 2 tablespoons of water.