Skincare For Cancer Patients
Fri, 12 May 2017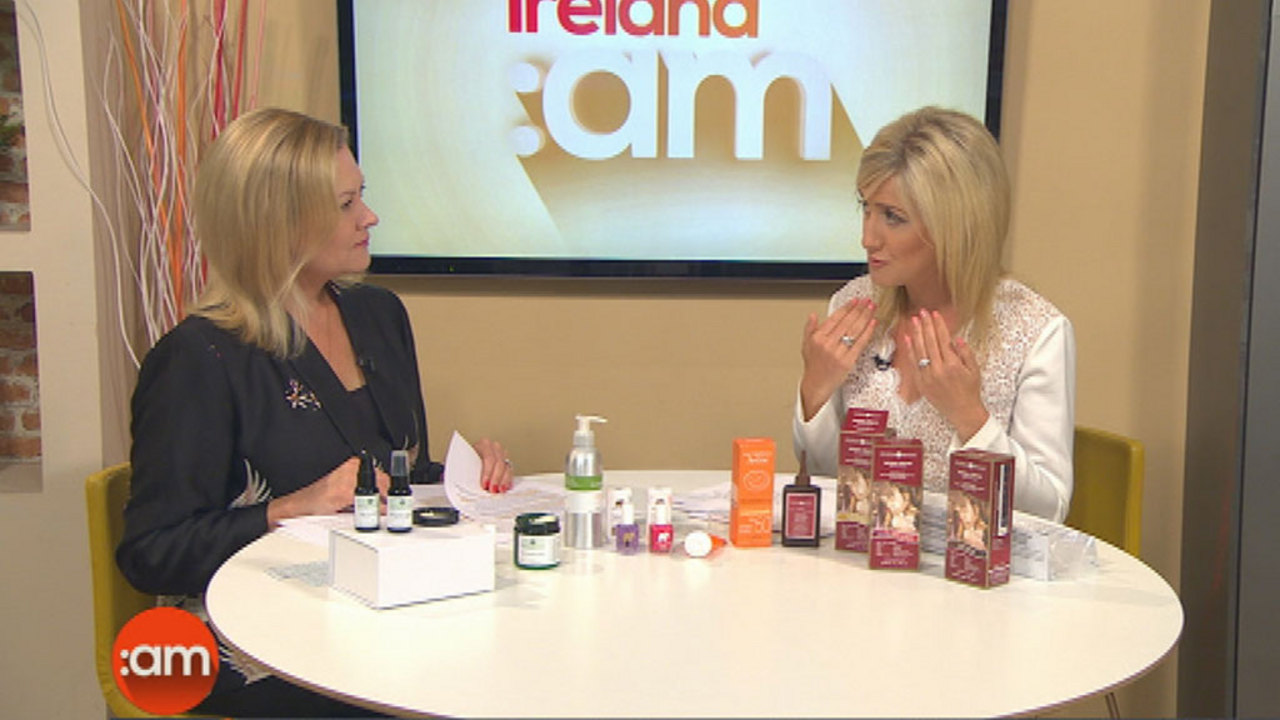 There is so much to do and consider when going through a cancer diagnosis and treatment that there's scarcely time to consider what skin products might work best if your skin is affected too. Your oncologist nurse or specialist will offer advice, but there are options that can help even long after treatment has finished. Laura's here with more....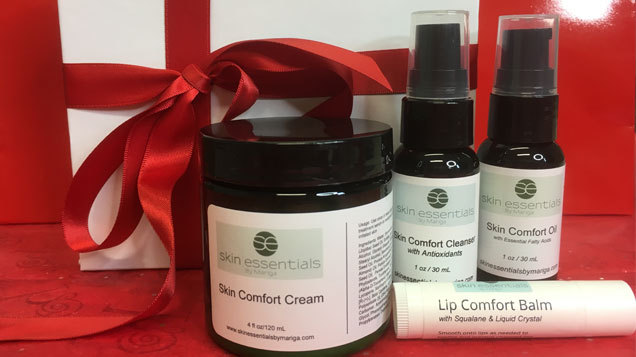 FACE
Skin Essentials by Mariga Deluxe Skin Comfort Kit, €125, www.skinessentialsbymariga.com
Wexford-based skincare specialist Mariga Sheedy launched Skin Essentials by Mariga scientific skincare range in recent months. It is the first Irish skincare brand to launch a series of products especially for people going through and recovering from cancer treatment such as chemotherapy.
Having completed an extensive course of study and earned accreditation in Oncology Skincare Therapy, Mariga, and her team of specialist facialists, earlier this year launched very unique, personalised facials created with the particular needs of cancer patients in mind. The natural next step was to launch a home care product.
Skin Comfort Oil is a star product from the range. A bio-supportive blend of natural plant oils and butters, this rich, nourishing, comforting oil has been specially developed to supply nutrients and protection to vulnerable skin. Particularly recommended to help ease the discomfort of very dry and compromised skin caused by medical treatments such as chemotherapy, it is however suitable for skin that has become very dry for any reason.
Usage: May be used alone if desired. We particularly recommend mixing with our Skin Comfort Cream (€65) to give you maximum results. Use as often as desired on dry, chapped and irritated skin. One pump is sufficient for face and eye contour area. Rub in gently.
Mariga's Oncology specific facials cost €45 or €60 for a facial that includes scalp treatment. A consultation is free of charge for the Oncology treatments.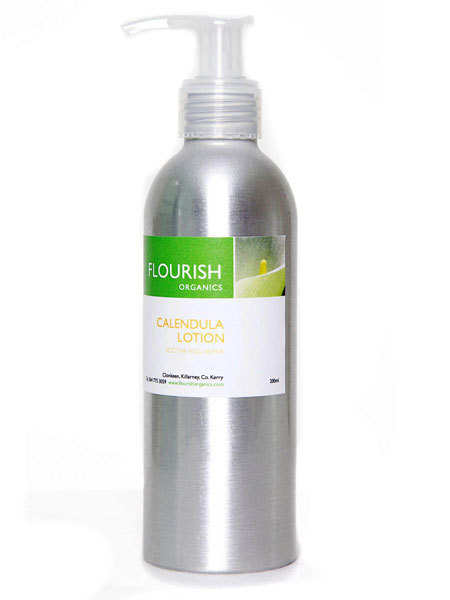 BODY
Flourish Organics Calendula Body Lotion €15/200ml, www.flourishorganics.com
Based in Killarney, the Flourish range is sold from the Wells Spa in Brooklodge Hotel in Wicklow, Ireland's only organic spa and hotel. And down in Fota Island Hotel in Cork, this lotion is used in their Comfort Touch Therapy, specialised treatment for Chemotherapy patients. The blend in this Calendula Lotion is outstanding, there's Shea butter, calendula and olive oils amongst others, for dry skin conditions it's the perfect treat. As well being kind to skin affected by chemotherapy treatment, the lotion helps with conditions like psoriasis, eczema and generally dry, flaky or sensitive skin.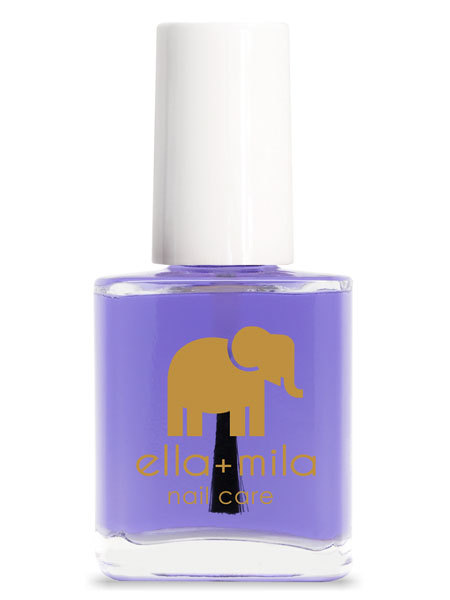 NAILS
Ella + Mila Cuticle Oil €14.95, Skinfull Affairs, Dublin 2.
This nail/cuticle oil product contains a blend of natural oils which work together to soften and moisturize cuticles. The main ingredient in this product is Sweet Almond Oil. Sunflower Oil, Argan Oil and Horse Chestnut Seed Extract are also contained in this product. Weak, thin, splitting or peeling nails will benefit from the use of this product which is free from Toluene, DBP, Formaldehyde, camphor, and formaldehyde resin. When it comes to polish Ella + Mila have great nudes, acid bright's and the vampiest dark shades, all 7-free (€14.95/120+ shades).
The Skinfull Affairs website is under construction but you can contact them on their Facebook page - https://www.facebook.com/skinfullaffairs/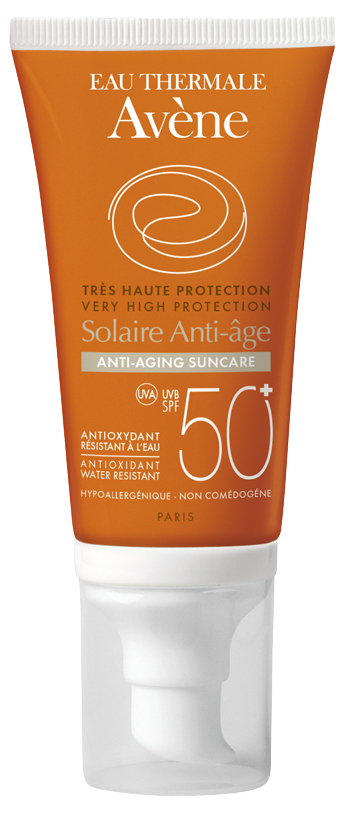 SPF
Avène Anti-Aging Suncare SPF 50+, €20 pharmacies n/wide.
Post-chemotherapy and radiation treatment, skin can be delicate, sensitive and needing tender care. Even radiation by itself can cause irritation and sensitivity, but following all cancer treatments you should keep the affected areas out of the sun. A cover up for the area is recommended by cancer groups, plus the use of a good SPF of 30+. We're thinking take no chances and use an SPF 50 on the skin. Looking to the suncare from Avène, their sunscreens are devised for sensitive skin and contain no irritating ingredients and is enriched with soothing thermal water and moisturisers.
Made with a SunSitive® complex, a unique photo protective system with a minimum of filters, long-lasting stability and efficacy and offering high protection against UVB and UVA rays (short and long). Also formulated using the powerful antioxidant Vitamin E for cellular protection against free radicals, Avène thermal spring water with soothing and anti-irritating properties. Light, dry touch and non sticky, it can be used daily powerful, non-irritating sun protection. Suitable for both men and women, the dry touch finish means the sunscreen is invisible on skin and looks matte, perfect for faces, scalp and ears.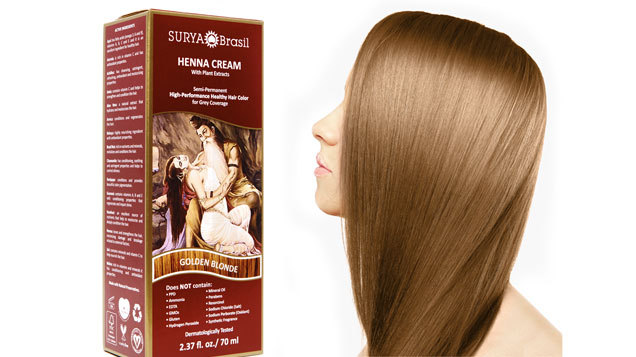 HAIR
Surya Brasil Henna Cream, €13.80, pharmacies/health stores/yourtonic.com
Being told you have cancer is one of the hardest things anyone could ever have to hear, and for many of the 14,000+ women diagnosed in Ireland every year, one of the toughest parts of their journey is losing their hair.
When hair begins to grow back after chemotherapy it is often delicate and damaged, and exposure to the cocktail of drugs and medicine vital to battle cancer can leave scalps sensitive and prone to react to harsh chemicals.
That's why the Irish Cancer Society recommends a vegetable or henna based hair colouring once treatment is complete and six months have elapsed. Surya Brasil Henna Creams are natural, vegan products packed full of amazing ingredients from the rainforest and free from chemical nasties.
Moisturising, protective ingredients infuse hair with an arsenal of plant botanicals from the Amazon and Indian jungles including Brazil nuts, aloe vera, and superfood acai berry extracts, without causing an itch or allergy.
What's more, Surya Brasil Henna Creams are free from the chemical nasties that can cause delicate post-cancer skin to react, with no ammonia, peroxide, parabens, artificial fragrances or mineral oils anywhere in our products.
15 shades from blonde to black are available, along with some great Auburn colours.
Look Good Feel Better- www.lookgoodfeelbetter.ie
If you are have just been diagnosed or are currently going through cancer treatment, the Look Good Feel Better service can help you with programmes and workshops for your skin and beauty needs.
The programme provides skincare and make-up workshops for women coping with the visible side-effects of cancer treatments. These free workshops are offered through a network of hospitals across the country. The charity is supported by donations of funds and products by many different companies and brands in the beauty industry.
With the assistance of trained beauty consultants, who volunteer their time and expertise, the two hour workshops are informative and lively but most of all fun, making this particular visit to hospital something to look forward to.
The workshops are held monthly depending on each hospital's requirement. Women attending workshops are taken through a 12-step skincare and make-up regime and, as an added bonus, everyone is given a substantial gift bag of products, donated by different cosmetic companies, to use and take home at the end of the session.
If you are interested in the LGFB programme, tell your oncology nurse or the Daffodil Centre at your hospital.
Chemo And Beauty is an excellent blog on going through cancer treatment. Full of practical tips and advice, the blog is run by a Brazilian molecular biologist living in Australia. Check it out.