Dr. Mary O' Kane - Raising Independent Children
Wed, 20 June 2018
One of the most important goals of a parent should be to raise children who become independent and self-reliant. As your children grow, they should become more independent in the basic areas of their lives, but with their parents available for support and guidance. This process of separation prepares your children for the demands of adulthood.
No-one wants to be a 'Helicopter Parent' chasing their child around the playground in case they fall, mediating playground issues with friends, and taking on every task for your child. Supporting independence is about allowing the child to gain confidence in their own abilities and feel strong and capable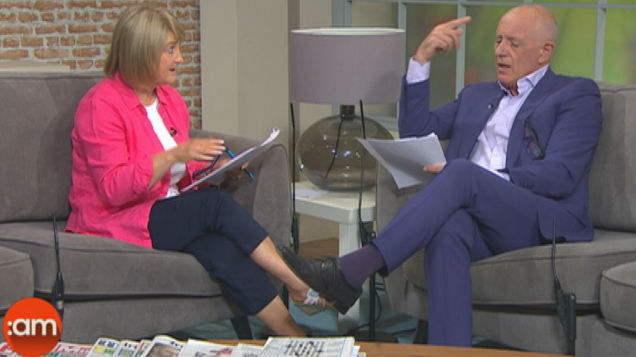 Allow them to make choices: From a young age allow your child to make simple choices from a range of options you are prepared to accept. For example, allow your children to choose what they wear each day. These beginning choices help to set the foundation for a feeling of control over one's life.
Teach Self Help Skills: As parents, we should be stepping back regularly to assess what we are still doing for our children that they could be doing for themselves. Are you still putting on your three-year-old's socks and shoes, dressing your four-year-old, or zipping your five-year-old's coat? These are things they should be doing themselves. It may be quicker for you to do up the coat, but letting your child do things for themselves makes them much more independent.
Give them household chores: Research tells us that children feel happier when they make a meaningful contribution to the family. Children need to feel strong and capable they won't do this unless they take on tasks themselves. Allow them to try, fail, and try again until they get it right. Even very young children can do small jobs around the house. Little ones usually love to be 'helpers'.
Let them learn from mistakes: Let children make mistakes and support them to learn from them. Let your child know you love them even when something goes wrong. Talk with them about what they have learned, and what would they do differently next time? Let them 'overhear' you praising their effort and perseverance to someone else. Encourage persistence in the midst of frustration. By trying again, children learn that obstacles can be overcome.

Don't fight their battles: Many of us tend to jump in and fight battles for our children. Problem solving is a very important life skill. Teach them to consider what the possible solutions to a problem might be, and to choose the option they think is best. Focus on strategies to deal with that problem. So you are working on strategies rather than something deficient within the child.
Don't always rescue them: If they keep forgetting their PE kit, let them face the consequences. If they haven't done their homework, let them explain it to the teacher. If they break their retainer, let them explain what happened to the dentist. Make them take responsibility for their actions. The ability to deal with the consequences of their actions will really stand to them.
Encourage Free Play: Children today spend more hours in school, at afterschool activities, or supervised playdates than ever before. In all of these settings adults are in control, not children. Free play is the primary means by which children learn to control their lives, solve problems, get along with peers, become confident in the abilities, and emotionally resilient.