'Blackwater' by Cormac O'Keeffe
Wed, 25 April 2018
Tara Crowe is a young detective in a hurry. She is on a mission to clean up the gangs that rule the gritty streets alongside Dublin's Grand Canal. To do so, she must tackle local crime boss 'Ghost' and his notorious crew head on.
Ten-year-old Jig is the newest, and proudest, member of that crew. He's lost his grandad, his home life is chaotic all that's left is his football and his dog, Bowie. When Jig is sent to deliver a threat for his boss, an old woman dies and all hell breaks loose. For Tara, it's the chance she's been waiting for, a way to finally get at Ghost. But every time she thinks she's getting close, something gets in her way and she begins to suspect a mole in the station.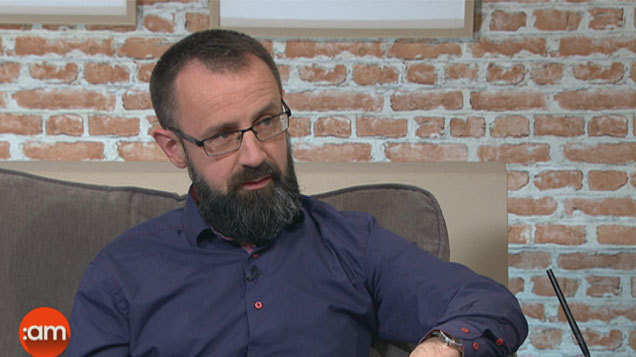 Football coach Shay tries to shield boys like Jig from the Canal Gang, but before long his underworld connections put his own family in the firing line. Shay has nothing to lose, but little to live for if he can't hold the black waters of the canal at bay. As the violence continues to escalate with the murder of a child and a policewoman, the struggle for survival comes to a head. There will be many losers, but there can only be one winner.
Fast-paced, compelling and expertly plotted, Black Water introduces a powerful new voice in contemporary crime fiction.