The Adenugas
Wed, 21 September 2016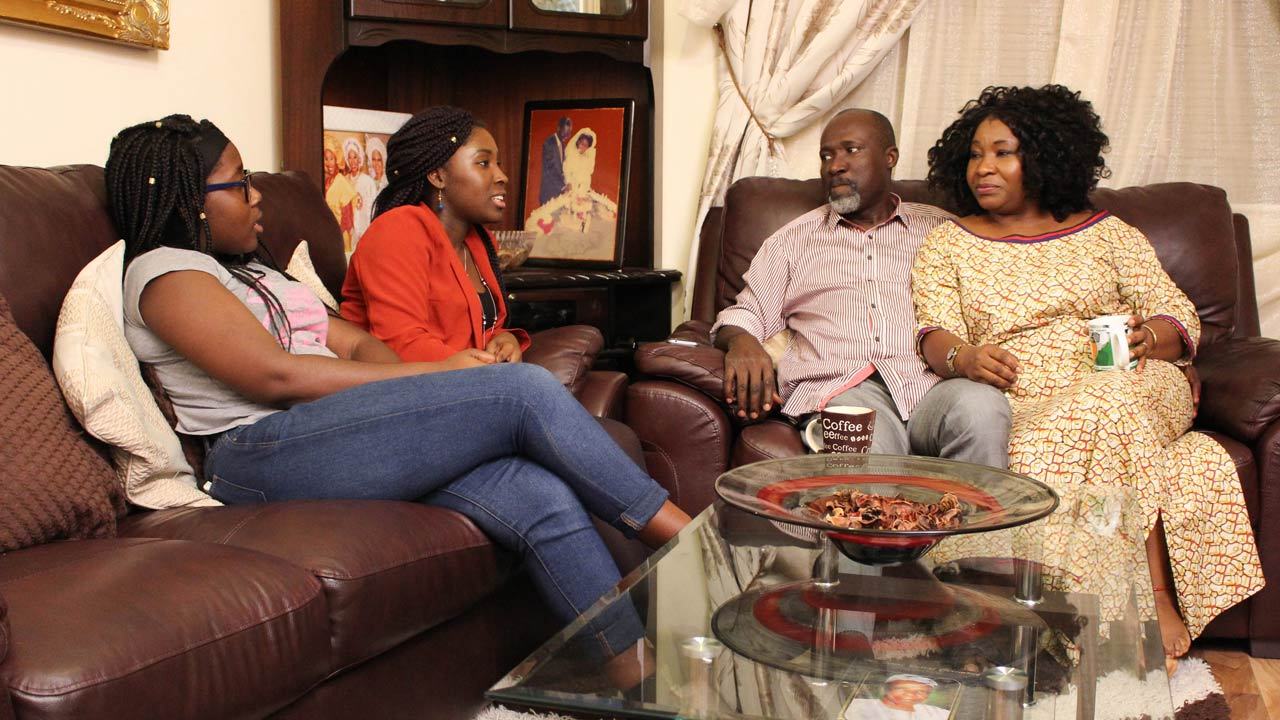 The Adenugas moved to Navan in 2004 and quickly settled into the Meath community, with mum Yemi becoming one of the most prominent female figures in African-Irish society.
After a long career in broadcasting in her native Nigeria, she is now involved with the National Women's Council, Cultúr Migrants Centre and the African Women's Development Initiative.
Dad Deji is a renowned Nollywood actor, splitting his time between Ireland and movie sets in Nigeria. When he's not on stage or screen, he loves to travel and says Dubai is his all-time favourite place. His kids are his pride and joy.
Deji and Yemi's love story began in 1985 when he spotted her at choir practice in their church. Although she was surrounded by her many sisters, he wasn't intimidated and began to chat her up - Yemi says he was a very brave man! They married in 1992 and settled into family life right away.
Eldest daughter Loretta got married last year in a traditional ceremony in Nigeria. Now living in Drogheda with her husband, she still can't get enough of her Mam's cooking and comes to her family home every evening after work for dinner. Loretta is expecting her first child this autumn and all the family are really excited. 16 year old Aishling is the only one of the four born in Ireland. She is a MASSIVE fan of One Direction - something her mother likes to slag her about at every opportunity. She is going into her Leaving Cert year now though and must study hard.
Yemi enjoys religious TV along with current affairs shows and she used to be a soap addict when she first moved to Ireland. Loretta likes Strictly but, having gone off The X Factor in recent years, has resolved to get back to it this season. Aishling loves any kind of reality shows, especially the celeb versions. When he can get his hands on the remote, Deji likes to watch world news and current affairs, always keeping an eye on CNN.